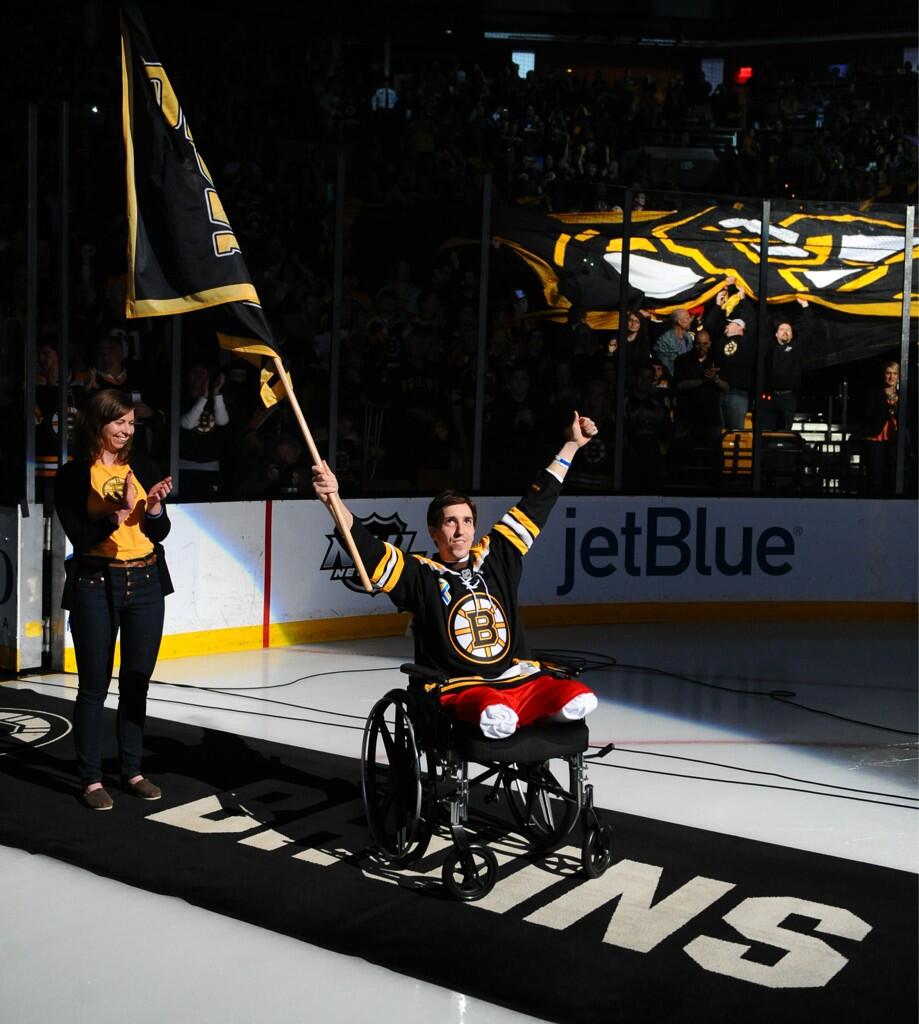 Boston Marathon- alLEGed "terror attack"- Apr15, 2013 • Cluesforum.info.
Not that I could give a rat's behind about the Toronto Maple Leafs – but apparently at their game in Boston Jeff "Batman" Bauman was rolled out…or was he?
It's appears that he wasn't rolled out "live" at all. Those at the game saw the same thing we did – on the big screen at center ice.
If you look at the few cuts of him waving the flag, you can see the "crowd" hardly noticing him. Wouldn't there be a standing ovation?
Another video from the "Sportsdesk?" – then why so amateur and fuzzy? What happened to all those HD cameras that you can get for $200 anywhere? Don't people who pay $500/ticket own decent cameras?
The lighting doesn't even look like it matches the first video's lighting.
The bottom line is that sports is media, and the media is completely controlled by the military (via defence contractors). Anyone thinking they are watching a real "game" is sadly delusional. Nothing you view is sacred.
Give 'til it bleeds for Jeff Bauman