Amazing thread on the upcoming technocracy.
threadreaderapp.com/thread/129…
Super Thread: #NewNormal Part 1:
#COVID19
#DnaNudge
#HealthPassport
#CovidPassTech
#COVAX
Using behavioural science, society will be nudged towards routine DNA testing.
To Get Back to the Things we Love. Let's Get Tested.
The Behavioural Insights Team – also known as the Nudge Unit – is now a social purpose company.
'In Truth We Trust'
@SikhForTruth
·
Aug 12
Replying to
@SikhForTruth
The Behavioural Insights Team – also known as the Nudge Unit – is now a social purpose company.
It is partly owned by the Cabinet Office, employees and Nesta.
t.co/izB8qH7BUH?amp=1
The BI Team applies behavioural insights to inform policy, improve public services and deliver positive results for people and communities.
t.co/qU4t6MHoDX?amp=1
The government has placed a £161 million order for 5.8 million one-hour DnaNudge COVID-19 test kits to be used in NHS hospitals from September.
DnaNudge, is an Imperial College startup headquartered in White City.
It has recently obtained a CE mark for its COVID Nudge test, enabling its additional use in non-clinical locations, including care homes and other public emergency services.
We can test not only for COVID-19 but also FluA, FluB and RSV on the same single DnaNudge cartridge says Professor Chris Toumazou.
They are tied into Imperial College London
Both the Nudge Unit and DnaNudge are here to change our behaviours for good.
dnanudge.com
They say 220;Our capsule and App use your unique DNA to nudge you towards healthier choices, when you're shopping"
We're all different because our genetic make-up is different, in fact your DNA is unique to you. This genetic code also determines which foods are good or bad for us.
Their Covid19 testing capsules, Apps and wearables will be linked to your unique digital health passport.
Which would give you access to society e.g to shops if you test negative.
dnanudge.com/en/Covid+Health
If you have a cold, Influenza or suspected Covid19 (20% of Colds are Coronaviruses).
You are required to carry out a test.
If positive you would need to isolate 14 days and results would link back to your health passport.
You would be denied entry to society if this is negative
Going back to work? Not without a check-in app, immunity passport.
In Singapore, along with Taiwan, South Korea and China, they were quick to embrace technology to map the coronavirus outbreak early on with contact tracing, robots and drones.
t.co/0dxCYuiYND?amp=1
To go anywhere in Singapore these days, Joni Sng needs mobile phone apps and other technologies: a QR code to enter shops, a digital map to see how crowded a mall or park is, and a tracker to show if she was near someone infected with the coronavirus.
A British cybersecurity company, in partnership with several tech firms, is rolling out the COVI-PASS, a "digital health passport" that will contain your COVID-19 test history and other "relevant health information" in 15 countries across the world.
t.co/0W6PXLdCzE?amp=1
According to the COVI-PASS website, the passport's objective is "to safely return to work" and resume "social interactions" by providing authorities with "up-to-date and authenticated health information."
Manchester tech firm behind pilot scheme that could see fans' safe return to stadiums.
VST Enterprises has submitted its programmes to the Government.
t.co/fnpKAmhAMV?amp=1
The 'Fans Are Back' initiative has been created by Manchester firm VST Enterprises Ltd along with various partners, and promises to get football, rugby and snooker fans back into stadiums in a 220;safe and controlled way".
t.co/QyuFbc1v0b?amp=1
The scheme take a test group of 5000 fans downloading its Health Passport onto their phones before testing day, inc their official Government ID personal details.
They would attend a pre-defined testing location the day before & present their health passport for the Covid test.
You will need to be tested regular tracked and traced if you want to see live sports games.
If positive, the fan's details would be fed back to NHS Track and Trace purposes and they will be told to self-isolate under usual Government guidelines.
t.co/EDZNMI34o2?amp=1
The COVI-PASS Digital Health Passport works on an intelligent colour mapping system (green, amber, red) to authenticate and validate a COVID-19 test providing test history and relevant health information.
t.co/Pq6m7AoyVw?amp=1
@NeilClark66
has already exposed this Orwellian agenda.
The future is 'CLEAR' and it's Dystopian: Virus hype ushers in a Covid 19-84 nightmare of restricted access.
t.co/C3A1lhWWgO?amp=1
He writes:
"Clear's new Health Pass and other 'Covid hi-tech innovations' are a stark warning of how the globalist 'New Normal' being mapped out will operate. Access to travel, sport & restaurants may be barred for all who refuse to comply"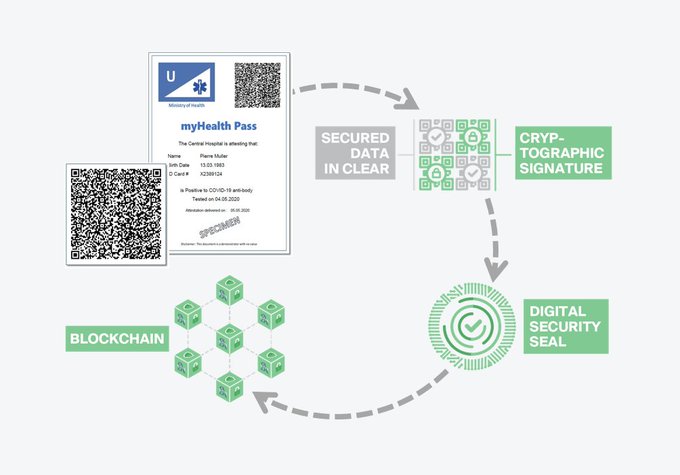 "Users will have their blood screened at an approved CovidPass laboratory, before being issued with a secure QR health visa code via their phone, which they can present at airline check-in, borders or event entrances."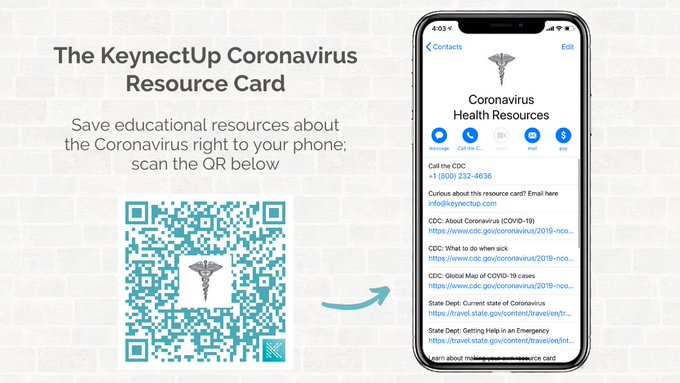 Covi Passes are all part of the 'Great Reset' which the World Economic Forum has called for.
Users will have their blood DNA screened at an approved CovidPass laboratory, before being issued with a secure QR health visa code via their phone, which they can present at airline check-in, borders or event entrances.

The Forums Great Reset initiative seeks new ideas in order to use this unique moment in history provided by the disruption to economics, politics and our everyday life to catalyze a new approach to how our societies are run."
t.co/6UZDxmW3fM?amp=1
At the time of their choosing new DNA altering Covid19 vaccines will be released and would connect to your digital health passports.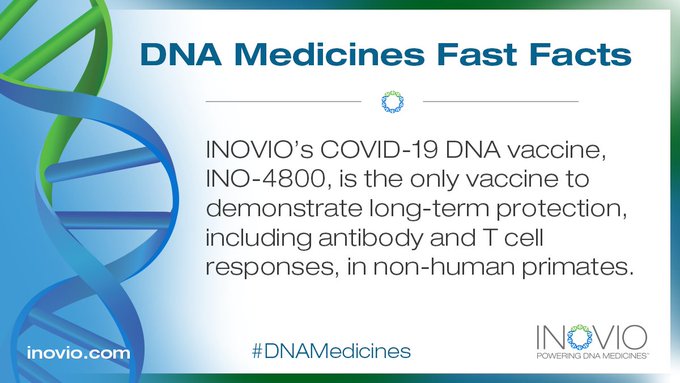 DNA vaccines like Inovio's experimental COVID-19 vaccine (INO-4800) inject a small piece of circular DNA called a plasmid that carries genes encoding proteins from the pathogen (in this case, COVID-19) to provoke the cells into producing antibodies.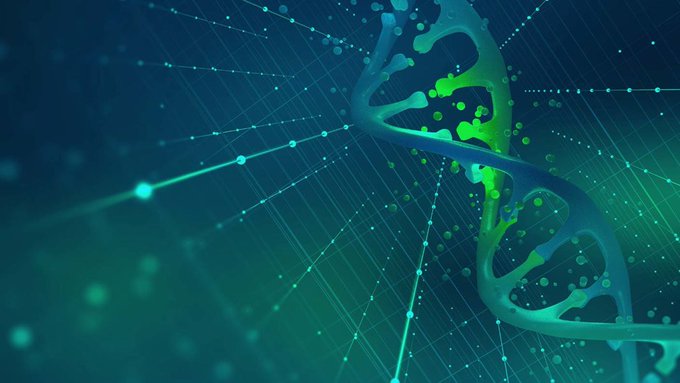 However in order for this to happen.
We would require our DNA data to be collected via cloud based DNA databases for Predictive Analytics and AI to take over.
Analysis for changing our genome into the coming fourth Industrial Revolution #4IR?
t.co/JP9JV8wyFC?amp=1
The 4th industrial revolution, often known as #4IR or Industry 4.0 is the revolution of the current era unfolding before our eyes.
The amalgamation of digital, biological, economical, and physical paradigms, impacting various industries & economies.
The Great Reset will be the theme of a unique twin summit in January 2021, convened by the World Economic Forum.
It requires a new social contract centred on human dignity, social justice where societal progress does not fall behind.
Those attending include:
Mastercard and Microsoft which now have a new new digital partnership.
Microsoft, Mastercard along with Trust Stamp.
The new start-up, which was founded in 2015, applies advanced cryptographic techniques and AI-powered presentation-attack detection tools to biometric and other identity data.
Trust Stamp are integrating biometric hash solution with Mastercard on children's vaccine record systems.
We can see now how Microsoft's new patent will play out.
Electronic Cash System – Blockchain data structures that stores lists of transactions and can be thought of as a distributed electronic ledger that records transactions.
patentscope.wipo.int/search/en…
For example, a brain wave or body heat emitted from the user when the user performs the task provided by an information or service provider, such as viewing advertisement or using certain internet services, can be used in the mining process of cryptocurrency.
No tags for this post.