the geopolitical Future of North America is scripted in 2 related plots, grand relocation programs:
America 2050
goal: "in 2050, the United States of America disappear and are rearranged into geographical areas"
sociogeopolitical agenda : Controlling the general population in designated "reserves" based on geography, hydrography, climate zones, etc.
links :
Canada 2100
goal: "in 2100, Canada needs to have 100 million inhabitants"
sociogeopolitical agenda : Creating The North American Line - smark city as the one they're already working on in Saudi Arabia - up to Israel !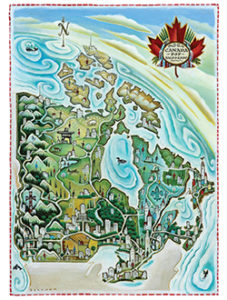 if you find a better map, please link below !
links :
so gringoes !
join Eye AM Eye Radio to talk sense about the Futures of YOUR continent !